Storage Pimlico SW1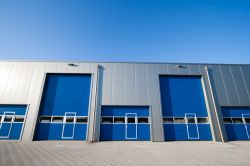 Do you have a property that you no longer need? Man with Van Pimlico W2 storage solutions in Pimlico can make sure your possessions will be safe and secure. We operate all year round, so you can trust us to look after your goods for as long as you want. At Man with Van Pimlico, we understand the importance of looking after goods, large and small, and we take the utmost care to ensure their safety.

It is easy to rent our self storage space in SW1. By visiting our facility and speaking with our friendly staff, they will advise on what size unit you need depending on the kind of possessions you wish to store. Alternatively, contact us on
or email us to arrange an appointment with one of our experts who will happily answer your questions and help map out a plan of action best suited to you. Pricing starts from only ?15 a week; these prices are competitive compared to our market rivals. What's more, there are no long-term contracts or commitments - just an hourly rate for those who may only need a short-term solution.

Are you looking for somewhere cheap and secure to store your goods in the Pimlico area? Do not look further, as Man with Van Pimlico can provide you with the perfect location for your needs. Our facilities are modern and up to date, providing climate controlled units that ensure whatever it is that requires storing is preserved at its best state. Plus, all of our security systems have been approved by an independent inspector - meaning they meet the highest standards possible.

Whether it's furniture, business documents, antiques or anything else that needs storing away safely, we can guarantee an excellent service every time. Plus - if required - we can even arrange insurance cover for any items stored in our facility!

Our staff are always willing to go above and beyond when it comes to helping clients find the right solution for their storage needs. Each individual client has specific requirements when it comes to storing goods away - which is why we provide bespoke packages tailored around each customer's particular circumstances. Our friendly team are always on hand offering helpful advice throughout the whole process - ensuring everything goes smoothly from start to finish.

We offer unbeatable value for money, with both flexible pricing options available and discounts available for those who require long-term storage solutions too! And last but not least - because security is paramount here at Man with Van Pimlico, we also offer 24 hour CCTV surveillance across all of our stores; this means your goods really are safe with us!

So don't delay any further - If you require affordable and secure self storage in Pimlico then get in touch with Man with Van Pimlico today and discover how much time and money our services could save you! Whether it's furniture, antiques or business documents - we promise to provide a top quality storage service every time. For more information regarding our storage services call us or email.